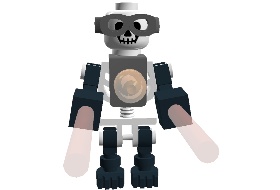 X Terminator is a cyborg master assassin who, in Mission Exterminate killed over half of Alpha-Team.
Backround
Edit
Not much is known about X Terminator, except that someone hired him to destroy Alpha-Team after they defeated Ogel.
He is obviously a skilled mechanic, as he created the Assassin Drones as well as Bullet Bob and Terminatress.